Welcome to Performance Spine & Rehabilitation Center
Located in Hunt Valley just north of the Hunt Valley Towne Center
(410) 472-9625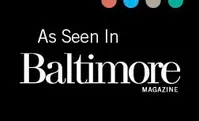 Located in Hunt Valley, the leading health professionals at Performance Spine & Rehabilitation Center are dedicated to helping you achieve your wellness objectives -- combining skill and expertise that spans the entire chiropractic wellness spectrum. Dr. Matthew Lepito is commited to bringing you better health and a better way of life by teaching and practicing the true principles of chiropractic wellness care.
Patients seeking treatment at Performance Spine & Rehabilitation Center with Dr. Matthew Lepito are assured of receiving only the finest quality care through the use of modern chiropractic equipment and technology. Dr. Matthew Lepito and the staff have a genuine concern for your well-being!
If you are new to our website, please feel free to discover and learn about chiropractic wellness. If you are interested in starting your journey towards wellness please subscribe to our award winning newsletter. If you are already a newsletter subscriber, please explore the member wellness section of our website for wellness articles, resources, and health facts---specifically targeted by Dr. Matthew Lepito to your wellness needs and interests.
Performance Spine & Rehabilitation Center treats patients who have been injured in a motor vehicle accident, including incidents involving a DUI. This facility is featured in the chiropractic directory of Your Legal Guide, a consumer resource pertaining to legal topics, including how to find a lawyer such as a car accident lawyer or personal injury lawyer.
We currently treat:
Neck Pain
Lower Back Pain
Carpal Tunnel
Sciatica
Shoulder Pain
Knee Pain
Numbness and Tingling
Post surgical rehabilitation
Complications associated with Pregnancy
and much, much more..
We accept:
We currently accept:
Most major health insurance
Worker's Compensation
Auto Accidents
Personal Injury
It's Your Life... Live it in Health!
Dr. Matthew Lepito
10 Fila Way, Suite 208 Sparks, MD 21152
Sparks Chiropractor | Performance Spine & Rehabilitation Center | 410-472-9625